Royal Cornwall Museum seeks 'urgent' council meeting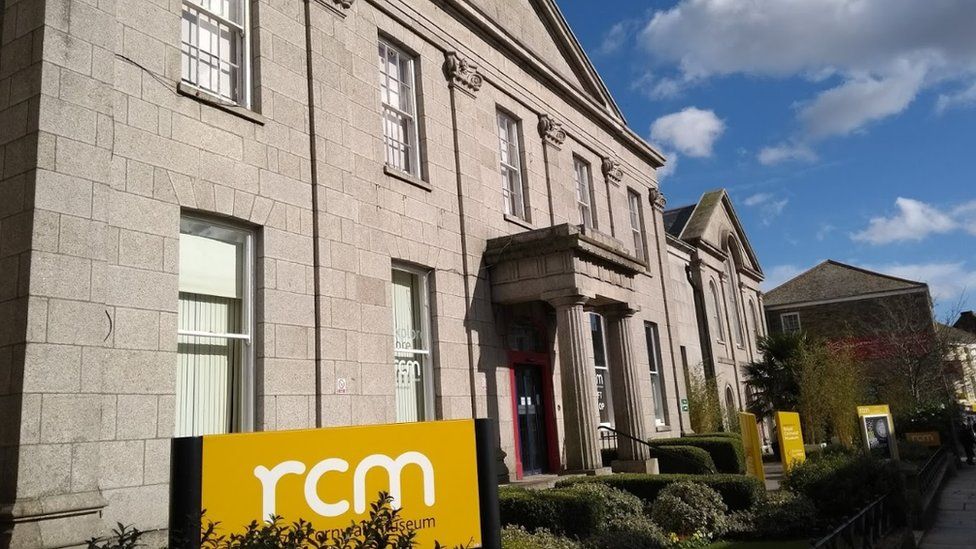 A museum under threat of closure is hoping for an "urgent meeting" with the local authority which cut its funding.
The Royal Cornwall Museum (RCM) said it was "now at risk" following the "immediate stop to funding" by Cornwall Council.
Cornwall Council said it was "committed to working together, alongside other partners, to find a long-term solution to keep the museum running".
A meeting between the museum and the council is yet to be scheduled.
The museum's artistic director, Bryony Robins, said she had hoped for better communication with the council.
Cornwall Council awarded £1.8m over the next four years to 21 organisations through its creative and cultural investment programme but RCM was not one of the recipients.
Ms Robins said the grant scheme was "different from how it's been in previous years, it changed very quickly again without any warning, so we could only respond quite quickly and put in the best application that we could make".
She said: "Our doors are open to Cornwall Council.
"If we can get through this immediate crisis our plan is to meet with partners and funders to find a long term solution.
"Our priority is to preserve the heritage we hold for the people of Cornwall, and we thank all our supporters who have written to their MPs and councillors."
Cornwall Council portfolio holder for neighbourhoods Carol Mould said its new culture and creative investment programme was "not the appropriate funding stream to support the RCM", but it wanted to "find an alternative way forward" to fund it.
She said: "The council has supported the RCM over many years as part of the council's cultural revenue grants programme.
"Applications were invited to the new investment programme and it has become clear that this is not the appropriate funding stream to support the RCM.
"However, their work and their offer are clearly important to many in Cornwall and beyond and we want to work with them to find an alternative way forward."
Truro City Council issued a statement which said: "Unfortunately, we are not involved in these decisions and can only express our full support to the museum at this time.
"The museum is a key cultural asset to Cornwall and we are extremely honoured that Truro is its home."
Related Internet Links
The BBC is not responsible for the content of external sites.