Charity volunteers in Cornwall and Devon feeling pressure of fuel costs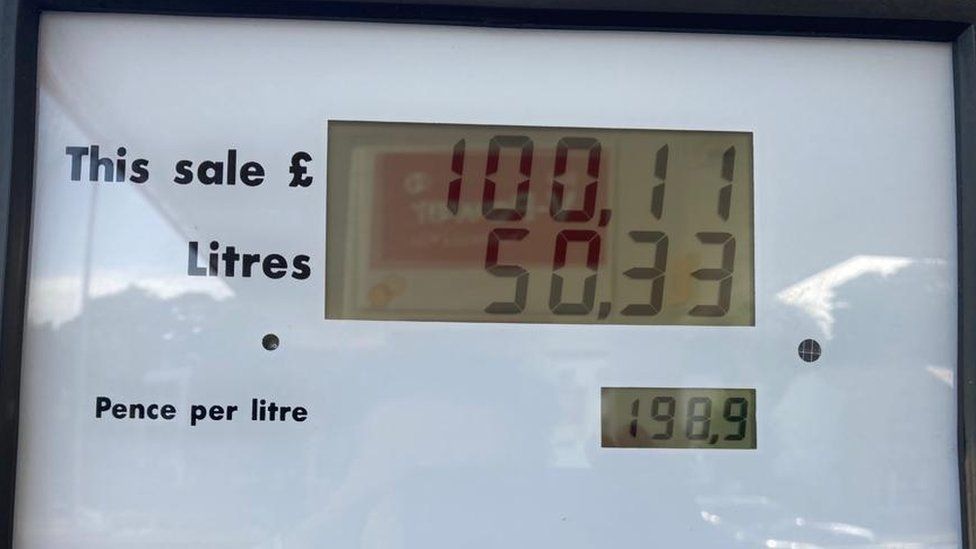 The rising cost of fuel is putting off volunteers helping charities in Cornwall and Devon.
Some charities say drivers are not able to cover the cost of fuel through expenses, with some petrol stations now charging more than £2 a litre.
A foodbank in Bude said volunteers have told them they are unable to help because of the cost.
Yvonne King, project manager at Launceston Foodbank said "It wasn't very long ago when I was filling up the van it was about £56 or £60, but when I filled it up two weeks ago it was £93. That's a big big jump."
She added: "Having a car around here, in Launceston and surrounding villages, is essential - it is not a luxury.
"We needed someone to cover and do an extra day a couple of weeks ago and we asked one of the volunteers and they were a little bit embarrassed because they said 'look do you mind if I don't because it means I have got to do another 12 miles in the car and fuel is expensive.'"
Last month saw a record monthly rise in the price of petrol and diesel.
Lew Whaley has been a volunteer hospital driver for 10 years, covering Devon and Cornwall.
He said: "If it got to £2.10 or something like that I would probably say that's enough - I've done my bit and I cant do any more."
Andy Brelsford, from Volunteer Cornwall, said: "What we are finding is volunteers are struggling to get to their place of volunteering, and charities and organisations, just like businesses and households, are facing rising fuel costs themselves that they may not have budgeted for."
Related Internet Links
The BBC is not responsible for the content of external sites.