Royal Cornwall Museum loses council funding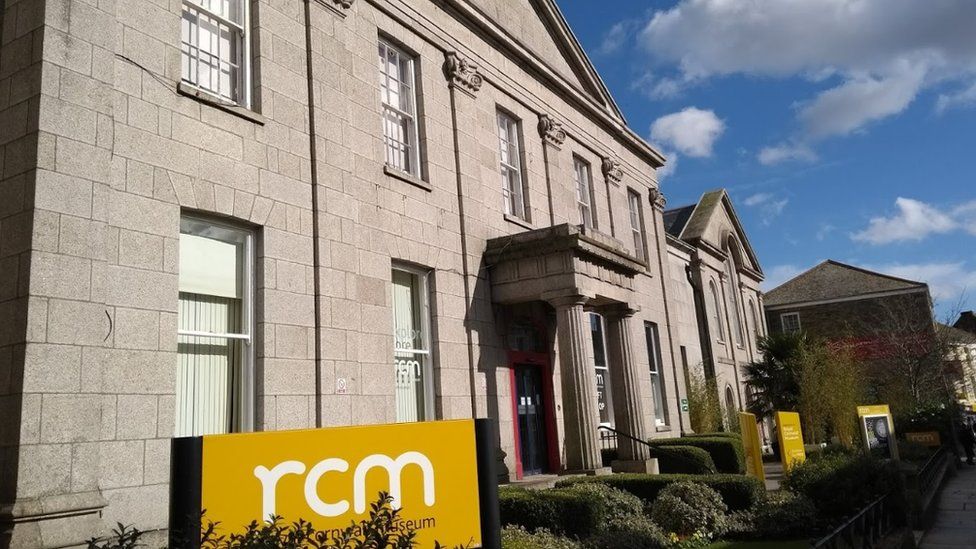 The Royal Cornwall Museum has lost its funding from Cornwall Council, it is understood.
Cornwall Council said it had had 51 applicants to its culture and creative investment programme from 2022-26, but the museum was not a successful bidder.
It added that it was a "complex set of choices" and a "thorough process that has been undertaken in coming to these decisions".
The Royal Cornwall Museum has been contacted for a comment.
In its last published annual report it said the "long-term impacts on funding are still being assessed at a time when the museum needs capital and revenue investment".
Cornwall Council said its investment programme was "very popular and heavily over-subscribed", seeing requests totalling nearly £7m for the £1,868,000 it could allocate for the four years.  
It said: "We have been mindful in selecting a portfolio of high-quality projects that between them achieve geographical spread, expertise across many artforms, and work with communities across Cornwall.
"Inevitably there will be some organisations that the council has financially supported in the past whose applications have not been successful, or who are being offered less than they bid for in this round of funding.
"I hope residents will understand the complex set of choices and the thorough process that has been undertaken in coming to these decisions."
Its latest financial figures to the Charities Commission said that, in the financial year up to the end of March 2021, its income was £514,000 - including £136,000 from two government grants - and its expenditure was about £609,500.
In the museum's last published annual report, covering 2020-21, it said it wanted to "create the strategy that over the next five years will bring us to a balanced annual budget which does not place its key reliance on public sector funding, but which moves our revenue towards our own fundraising and earned income".
Related Internet Links
The BBC is not responsible for the content of external sites.