Virtual Ward concept trialled in Cornwall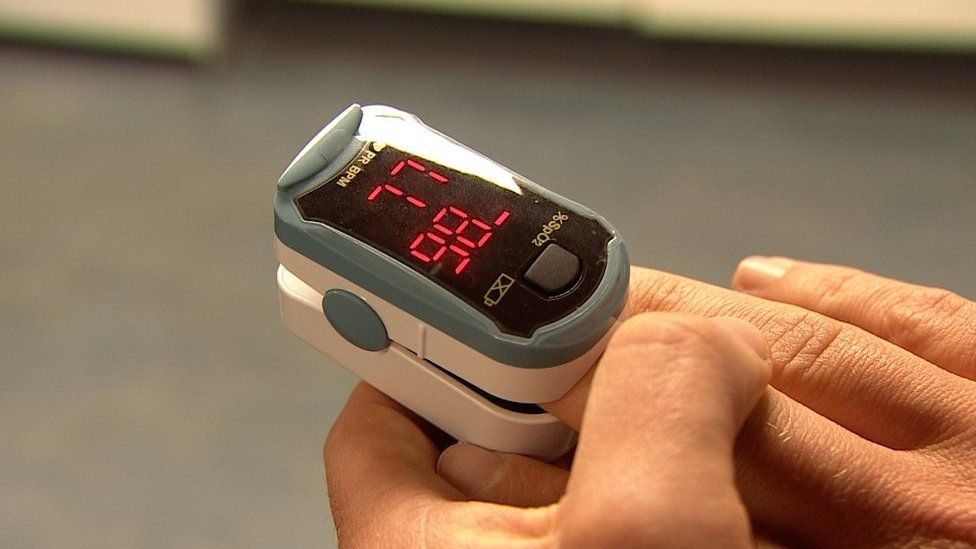 A new concept where patients are treated on a Virtual Ward is being trialled in Cornwall.
With the aim of freeing up hospital beds, the NHS in Cornwall created the Virtual Ward idea in response to the pandemic.
It is now being expanded, and health bosses said it was a "big part" of how the NHS needed to look in the future.
Based on an industrial estate in the middle of Cornwall, the Virtual Ward team is currently monitoring 43 people.
The idea is to stop people from needing to call an ambulance and use a hospital bed, by providing equipment and care to them in their own home.
Former Virtual Ward patient Pamela Gale became seriously unwell when she caught Covid-19 earlier this year. Instead of going into hospital, she was given equipment so she could monitor her oxygen levels at home.
She said: "As much as I'm aware of the work hospitals, nurses, doctors do, I didn't want to go into hospital.
"I wanted to be at home in bed, with my own surroundings, with my cat. I didn't have to go out in the cold. To be in an ambulance really upsets me anyway, and so I didn't have to do that, I was just in here in my own bubble, being looked after."
She added: "You can call them at any time that you want to, they are on the other end of the phone."
Although the idea started during the pandemic, the scheme is for other patients as well, including those who are pregnant.
Sarah Poucher, a nurse on the Virtual Ward, explained how taking care of patients virtually works.
She said: "With the respiratory patients, the idea is that we monitor their oxygen by calling them every day.
"The idea is we prevent them going to hospital, they recognise that themselves, they seek help before they get to the point that they're really poorly and they end up ringing an ambulance.
"With pregnant ladies, if oxygen is dropping it means the baby's oxygen is dropping as well, and so they are automatically referred for us to monitor, and they have the safety net and advice in terms of when to call an ambulance and when to call 111."
Kate Shields, CEO of NHS Kernow, said she thinks the Virtual Ward scheme is a "massive development".
Ms Shields said: "You know when I'm older, there's going to be one place you won't find me running and that's a hospital. For all of us in our own homes where we know where the toilet is, we know where the kitchen is, where the uneven floors are, we know which rugs slip, homes are the place where we are the safest.
"Speaking for myself and my family, I think this is a massive development, rather than a cost-cutting device."
Related Internet Links
The BBC is not responsible for the content of external sites.