Cornwall rugby player Chae Jenkins shares brain tumour story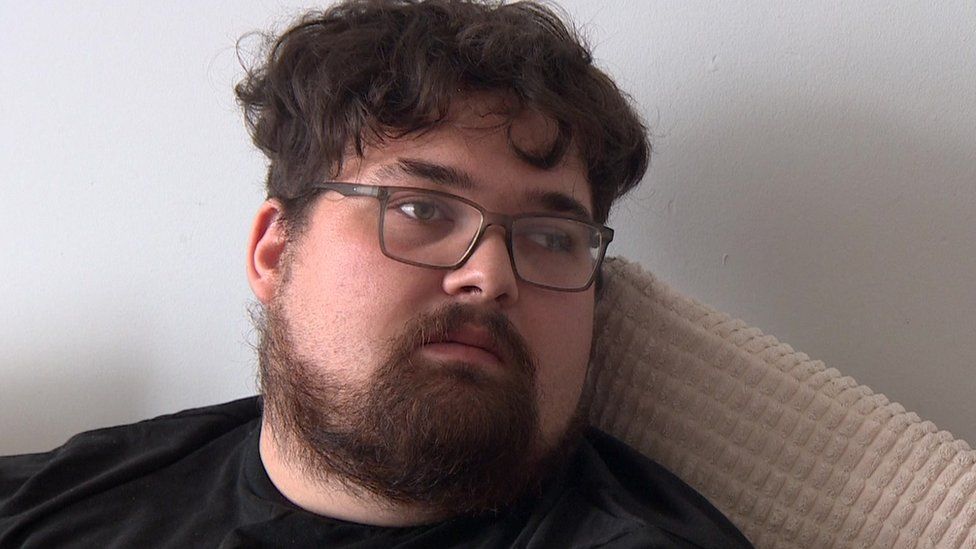 A 22-year-old rugby player was diagnosed with a rare inoperable brain tumour, while recovering from major surgery to lengthen one of his legs.
When he was 12 Chae Jenkins was told he had an aneurysmal bone cyst on his femur, which stunted the leg's growth.
He expected a year out from his sport to get over the operation, but six months into recovery doctors discovered his brain tumour.
Mr Jenkins shared his story in a bid to help others with the same diagnosis.
He said: "The plan was to have my leg lengthening surgery when I was 19, spend a year or so in recovery and then carry on pursuing a career in the sport I had grown up with.
"Unfortunately, I didn't realise that April 2019 would be my last time playing in a sport I loved."
Six months after his operation on his right leg he began experiencing weakness in the other side of his body, which led to the discovery of a tumour on his brain.
Mr Jenkins said: "I was your typical college rugby guy, not giving it much thought, continuing with my life, watching TV, chatting to my mates and making jokes - not taking it seriously."
He was then diagnosed with a rare and inoperable 18mm tumour, called pilocytic astrocytoma.
Mr Jenkins was given six weeks of combined radio and chemotherapy treatment followed by six months of gruelling chemotherapy to shrink it, and is now monitored every six months.
He said: "I lost a lot of friends after I was diagnosed with my brain tumour... people didn't know how to act around me.
"I am still the exact same person I was before my diagnosis. I'm still Chae."
Mr Jenkins had played tighthead prop for the Colts first team and ran out at Twickenham with the Cornwall under 20s.
He is now campaigning with Brain Tumour Research for an increase in the national investment into research.
The charity said brain tumours kill more children and adults under the age of 40 than any other cancer.
Mel Tiley, community development manager at Brain Tumour Research, said: "Chae's story reminds us that brain tumours are indiscriminate; they can affect anyone at any age, yet historically, just 1% of the national spend on cancer research has been allocated to brain tumours."
Related Internet Links
The BBC is not responsible for the content of external sites.