South West ambulance delays risking lives, daughter claims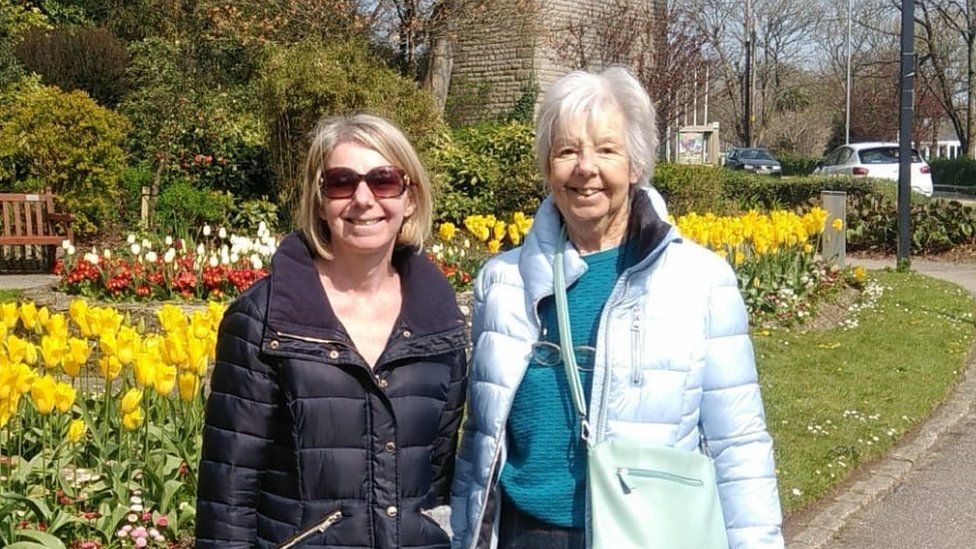 A grieving daughter whose elderly mother died while waiting for an ambulance has spoken out about delays to the service.
Julie Hazell said a 999 call was made for her mother Maureen Shepherd, 84, after she collapsed at her home in Newquay.
But she passed away before help arrived about 90 minutes later.
The ambulance service said delays were "unacceptable" and it was working to get back to pre-pandemic performance.
Ms Hazell said her mother, who had a history of heart problems, collapsed earlier in June and her husband had called 999 before alerting their daughter.
Ms Hazell and her husband then rushed to her parents' house while they all waited for an ambulance.
Ms Shepherd became weaker so they called 999 again after 30 minutes and were told help would arrive as soon as possible and the service was busy.
Ms Hazell told the BBC about the moment her mother passed away: "Her head just dropped down and she just went - and luckily we were all there around her but it was just so undignified really, the way to go."
She said: "People dial 999 and you do that only when you're really desperate... everybody I think expects somebody to come and help you reasonably quickly."
"You feel so helpless, you're just there waiting," Ms Hazell said.
"Something's got to be done at some point because we just can't have more people suffering and dying," she said.
Ms Hazell said she did not know if her mother would have survived had an ambulance arrived more quickly.
Jenny Winslade, executive director of quality and clinical care at the South Western Ambulance Service, offered "sincere condolences" to the family and friends of Ms Shepherd.
"Our performance has not returned to pre-pandemic levels, partly due to handover delays caused by capacity issues in hospitals, and in community and social care," she said.
"This means it's currently taking us too long to get an ambulance to patients.
"This is a risk which we recognise is unacceptable.
"We continue to work on a daily basis with our partners to ensure our crews can get back out on the road as quickly as possible, to respond to other 999 calls."
Related Internet Links
The BBC is not responsible for the content of external sites.