Covid warning ahead of holiday season in Cornwall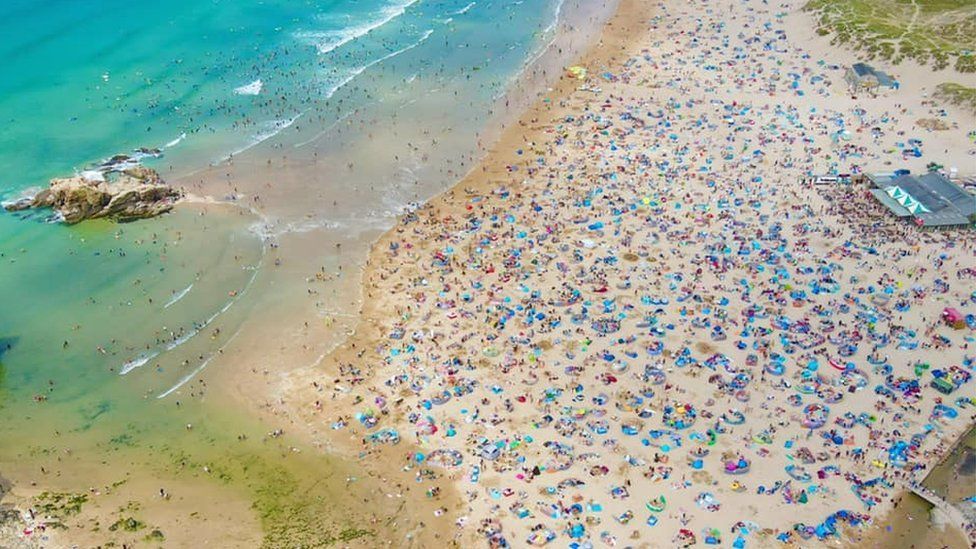 People in Cornwall are advised to remain cautious as the number of Covid cases increases.
The warning comes ahead of the start of the main tourist season.
Rachel Wigglesworth, director of Public Health for Cornwall and the Isles of Scilly, said people should take basic precautions, and keep up to date with vaccinations.
She said: "Much as we'd all like to put the pandemic behind us and think that Covid has gone away, unfortunately it is very much still here and is once again spreading quickly through our communities.
"We're not asking people to put their lives on hold again though and we want everyone to enjoy the summer holidays in our beautiful county.
"All we ask is that people remember to take those basic precautions that we know work against Covid, and perhaps most importantly of all, make sure you're up to date with the vaccinations."
Andy Virr, Cornwall councillor and emergency department consultant at the Royal Cornwall Hospital, said: "There is a perception that Covid doesn't cause serious illness anymore but I can assure people that this is far from the truth.
"The virus is still causing some people to become very ill and sadly continues to cause deaths.
"I can't stress enough that the best way for people to protect themselves and others is to get vaccinated."
Related Internet Links
The BBC is not responsible for the content of external sites.