Cornwall academy formed to help manufacturing skills gap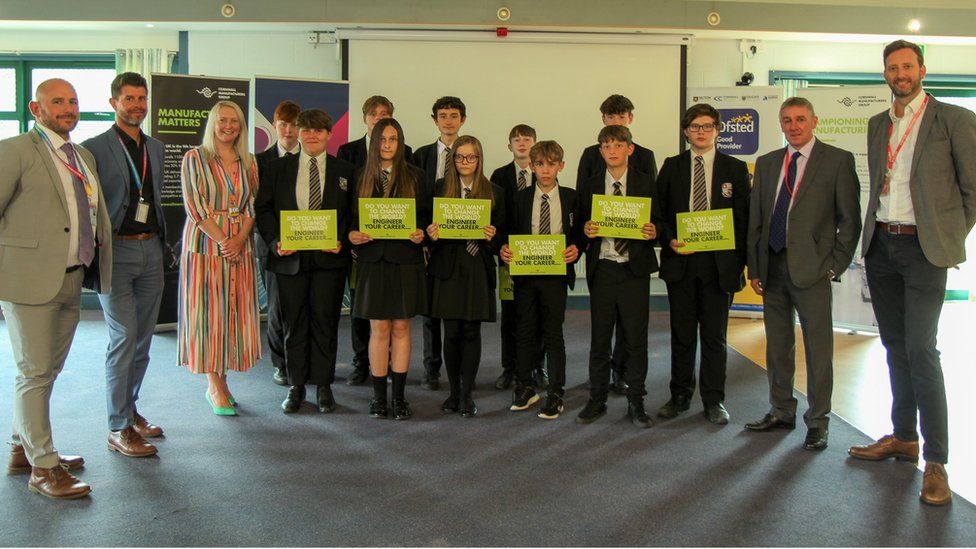 A new manufacturing academy aims to fill a "huge skills gap" in the industry.
Cornwall Manufacturers Group (CMG) and the Cornwall College Group (TCCG) have formed a partnership to act as a "bridge" between the sector and further education.
The CMG Academy will help pupils from local schools to achieve a diploma in manufacturing and engineering.
The project has been co-funded by CMG and the Local Enterprise Partnership.
Jon Hurrell, chief executive of CMG, said: "Currently we have got a huge skills gap - hundreds of jobs available in manufacturing and we just can't fill them.
"So, to solve that problem in the long-term we have partnered with Cornwall College to try to get the younger people involved in manufacturing as early as possible so that they can get inspired, get involved with manufacturing and then become a manufacturer of the future," he said.
Eric Nicholls, chairman of CMG, added: "This is an exciting opportunity and a bridge between industry and further education."
Luke Bazeley, head of campus at Cornwall College Camborne, said: "This partnership is vital because it identifies the skills required locally to ensure our curriculum is sequenced and that we are meeting industry needs."
Bosses said all students joining the academy will leave with the correct skillset to either continue their studies or gain an apprenticeship.
Related Internet Links
The BBC is not responsible for the content of external sites.