Exhibition brings to life letters written more than 150 years ago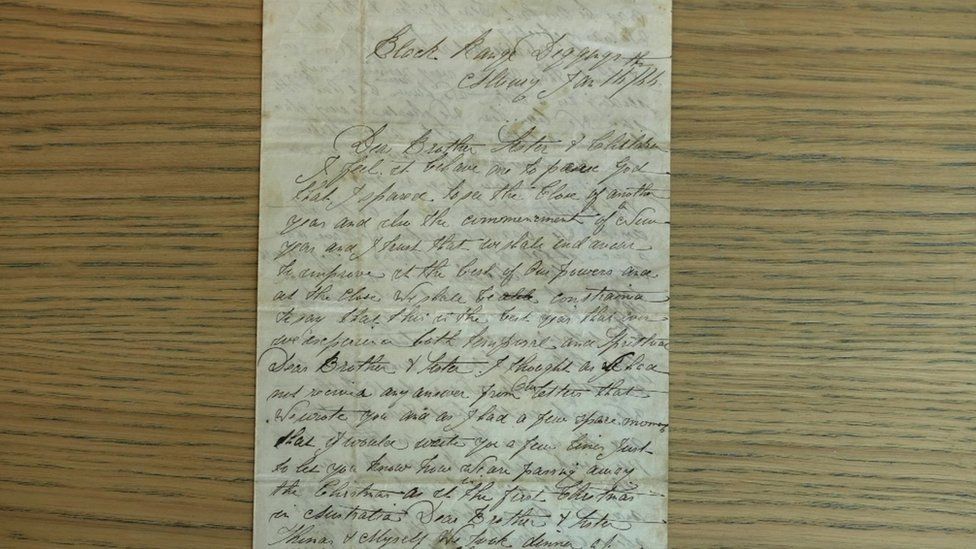 A collection of letters written more than a century ago have been brought to life as part of a new exhibition.
The Osbourne family, originally from west Cornwall, emigrated to South Australia in 1864 to try to escape poverty.
Martin Eddy, a descendant of the family, has transformed letters passed down to him into an immersive film.
They are being showcased at The Market Hall in Devonport, Plymouth, using the venue's 360 degree projector.
The letters span across a decade and document the family's life as they attempted to set up a Cornish community in Australia.
The family members write about their struggles moving to a new country and homesickness, as well as their experiences and successes.
Mr Eddy created the exhibition, named Letters From Australia, with musician Nick Hart, visual producer Dave Hotchkiss and actor Miles Sloman.
He said: "Imagine the fear, how they felt not seeing their relatives again - the journey ahead of them and the unknown,"
He added: "It feels wonderful to see it brought into film. Those dusty words on those old letters written over 150 years ago brought to life and animated.
"You can really get inside the characters writing those letters, feel the anguish they feel and feel the happiness they feel."
The exhibition is running in collaboration with Real Ideas Organisation.
Related Internet Links
The BBC is not responsible for the content of external sites.