Wadebridge Queen fan's long trek to get to concert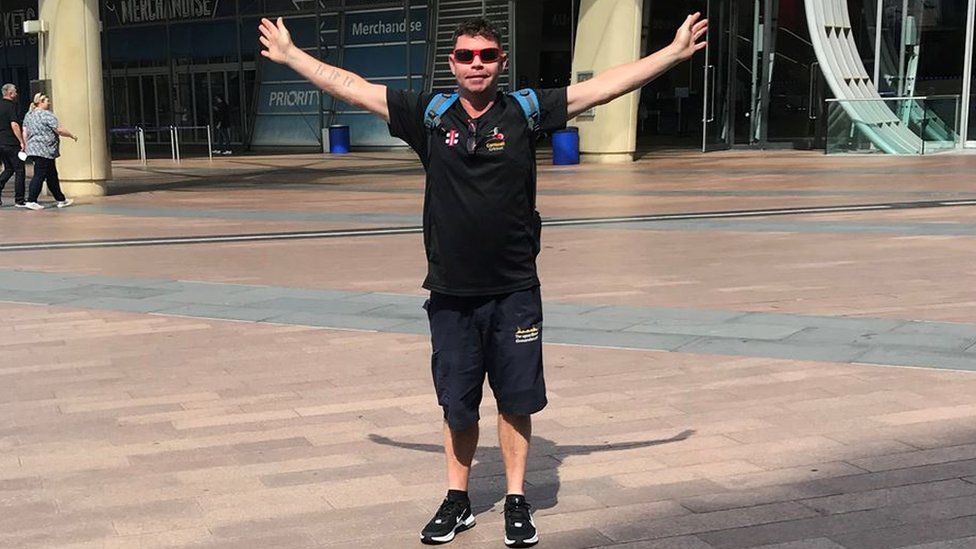 A Queen fan has walked 5.5 miles (8.8km) across London to see the band in concert on the first day of the rail strike.
Paul Chapman is 50 on Tuesday and has been planning the trip to see his favourite band for the past 18 months.
When he heard of the strike Mr Chapman, from Wadebridge, Cornwall, arranged to travel up to London a day earlier.
He set off at 08:30 BST from his hotel and arrived at the O2 in east London at 10:45 BST to be number 67 in the queue.
"With the rail strike, I've just had to walk it," he said.
"Nothing was going to stop me getting here on my 50th birthday - I waited 18 months for this.
"I've listened to Queen since the 80s. To get to go to the O2 to see them - you just can't say no."
Mr Chapman, a groundsman, said he was not familiar with London and relied on his phone for navigation.
He drove from Cornwall to London on Monday and stayed at a hotel in east London.
He said he had not yet worked out how he would get back to the hotel after the concert.