Cornwall Council moves families out of county in housing crisis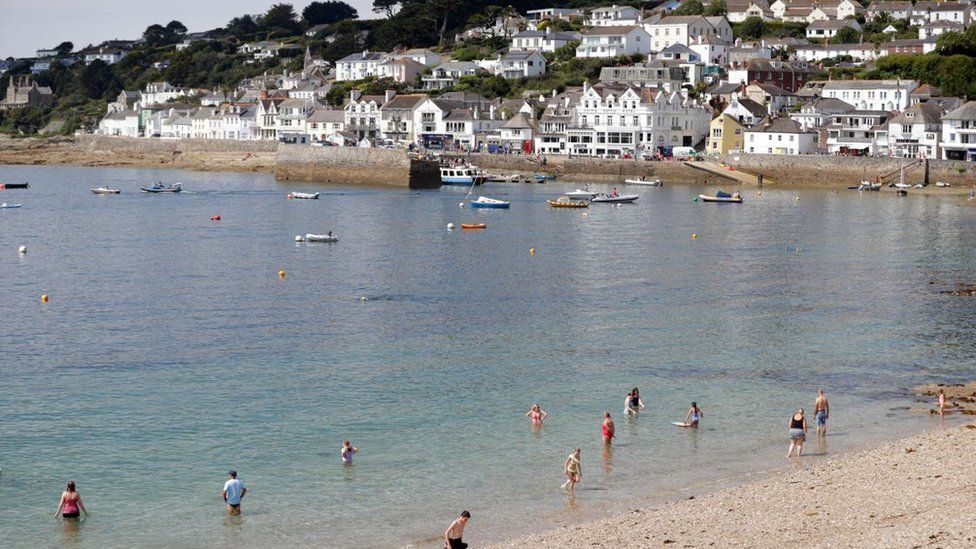 Families in Cornwall are being sent out of the county into emergency accommodation as the "extreme pressure" on the housing sector continues.
Cornwall Council says four families are having to be housed outside the county.
The number of people in emergency accommodation has risen to 1,500, up from about 1,000 a year ago.
The council said "in a very small number of instances" accommodation outside of Cornwall was offered as a "last resort".
More landlords were turning to lucrative holiday lets said Olly Monk, Cornwall Council cabinet portfolio holder for housing and planning.
"The amount of people who continually lose properties due to the private rental sector moving out of that residential letting market puts an increased strain on our services and our attempts to accommodate people," he said.
"It must be desperately heart-breaking for people and I get cases all the time from people who for no fault of their own face eviction.
"All their schooling and support networks are in one particular area and you've got to have that accommodation available near where they want to be."
Cornwall Council said in a statement that its "priority is to keep people safe" and it was "working hard to find suitable emergency accommodation for all those who need it".
"We sympathise with the position that some residents are finding themselves in as Cornwall continues to face extreme pressure on the availability of housing," it said.
"We do everything possible to keep residents within their own communities."
The council has been buying and refurbishing homes to provide medium-term temporary accommodation, but "the current unprecedented demand does mean that we are having to use emergency accommodation hotels".
It said: "In a very small number of instances, we may have to offer accommodation outside Cornwall in the short-term and as a last resort.
"We seek to move people back as soon as we can to Cornwall and continue to offer support to help them find long-term homes."
Related Internet Links
The BBC is not responsible for the content of external sites.