Newquay Narrowcliff development plan consultation starts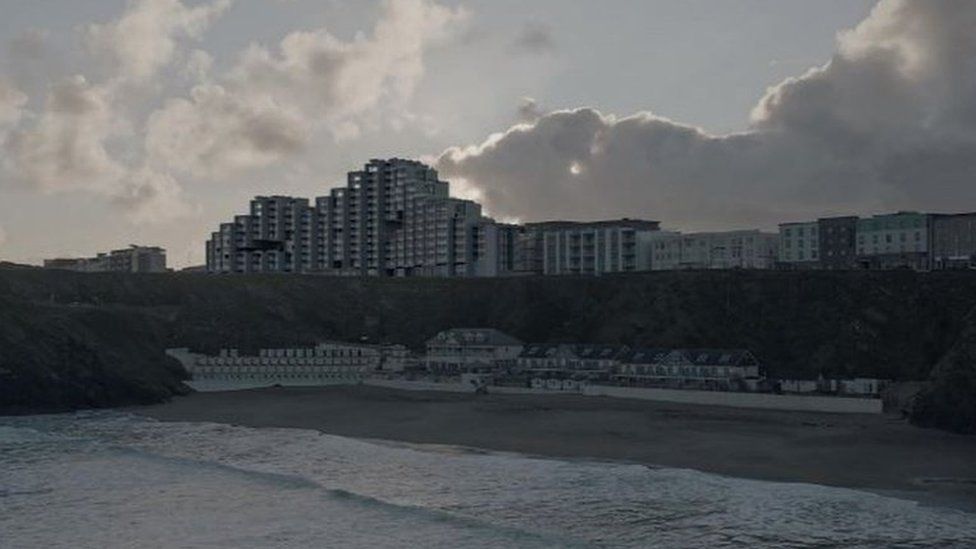 Plans for a new £100m 13-storey seafront development have been described as "monstrous" and "totally out of scale" with the area.
Developers Salboy said a GP surgery, hotels and other buildings in Newquay would be replaced with 164 flats, a "quality hotel" and shops.
Salboy said plans would be revised after a public consultation event.
Manchester-based Salboy said the project offered "a transformational opportunity for Newquay, with investment on a scale which may only come along once in a generation".
It said it would provide hundreds of jobs, improve housing availability and provide infrastructure improvements.
There were already plans by clinical commissioning group NHS Kernow to move Narrowcliff Surgery and merge it with Newquay Health Centre on an out of town site, which Salboy is not involved with.
Steve Halpin, a Newquay shop owner, told the BBC: "Once you start building that high it sets a precedent for everyone and Newquay will look like Rio de Janeiro."
Anna, 38, a student who did not wish to give her full name, said the building was "an eyesore and an insult to Newquay's heritage" and Newquay's skyline should be "protected from looming high rise buildings".
Colette Beckham described the development as "totally out of scale" and introducing "city style development into our much cherished seaside town".
Other people claimed on Facebook that it would not help the local housing crisis but would "make it worse by fuelling prices".
Bobby Arnell, from the town, said he thought it would be "great" and that people "have to accept that Newquay will change... and we need to keep building".
Benjamin Ashcroft, from Salboy, said the company held a preplanning consultation in Newquay on Wednesday, where height was "raised as an issue by a lot of people".
He said it would "spend the next couple of months working on a revised design".
He added that seaview properties "do attract a premium" which was "an issue in Newquay", but that Salboy "would meet affordable housing requirements as part of its planning application".
NHS Kernow was contacted for comment on the proposal to knock down Narrowcliff Surgery.