Elected leader application for more Cornwall devolution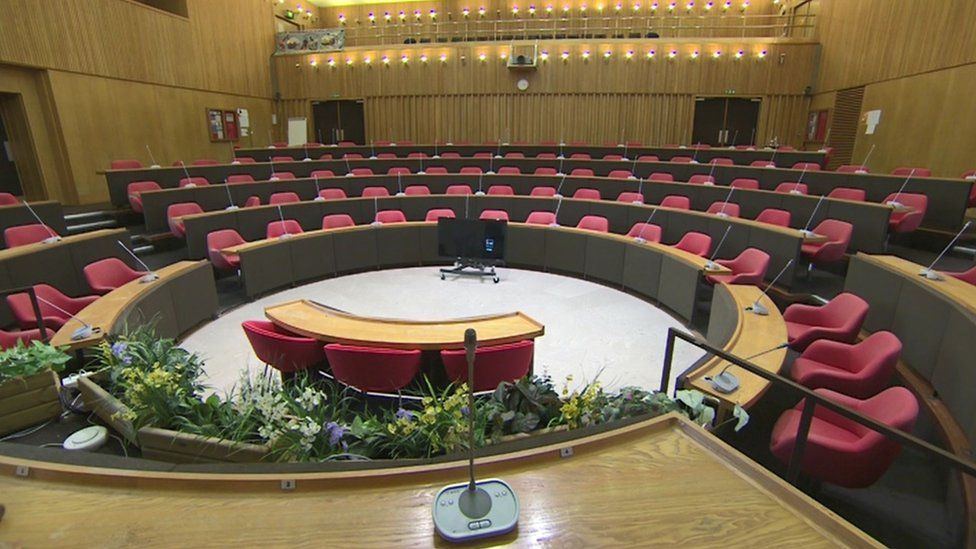 Cornwall Council has applied to the government for the county to get an elected mayor or leader in order to gain further devolution power.
The council's leader, Conservative Linda Taylor, confirmed the authority bid last week for authorisation.
If the government agrees, it would have to be approved by a two-thirds majority vote of councillors, Mrs Taylor said.
If they approved, an election would then take place in May or October 2023, she added.
Mrs Taylor told BBC Radio Cornwall the council had applied for "level three devolution" - the highest level possible.
Such a directly-elected leader would be similar to those voted for in areas such as London, Manchester and Bristol.
She said the move was a reaction to the government being keen to allow local authorities to "level up" and it would mean much more control coming to Cornwall, rather than decisions being made in London.
She said increased devolution would allow Cornwall Council to tackle the county's housing crisis by doing things such as charging more council tax on second homes, and ensuring "change of use" planning permission was needed if people wanted to rent out homes for holiday lets.
The LDRS said a report going to the Cornwall and Isles of Scilly Local Enterprise Partnership (LEP) this week indicated that a directly elected leader would be able to set their own precept - a charge which would be added to council tax bills - to pay for their office.
It said that Bristol City Council figures indicated that its mayor's basic salary in 2020/21 was £80,870, with the mayor's office and staff salary costs on top of that.
It also said it was believed that there had been discussions among some councillors in Cornwall about who might stand for the role if it went ahead.
In other parts of the country, former MPs have gone on to be mayors, including Andy Burnham in Manchester and Sadiq Khan in London, raising the question of whether any of Cornwall's six current House of Commons members might throw their hat in the ring.
Prominent county councillors may also wish to take their chance at the polls, with the possibility that those standing might fall into the traditional British political party lines that make their impressions in elections nationwide.
Political parties could also consider candidates from outside of Cornwall.
Linda Taylor said that discussions and briefings were under way with councillors about the post "to make sure that everybody has had their questions answered ... and to make a good informed decision on that day".
Related Internet Links
The BBC is not responsible for the content of external sites.