New Cornwall seal hospital 'to be national training hub'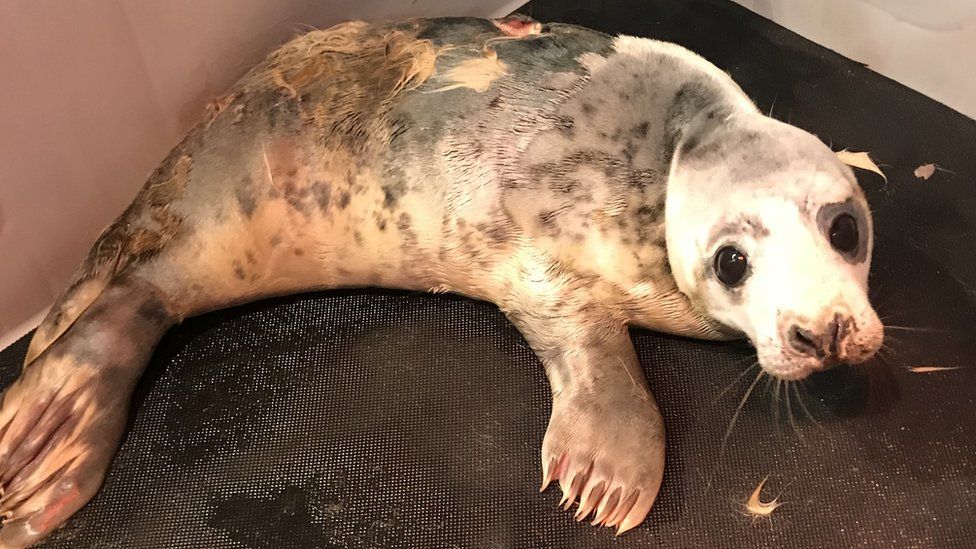 A purpose-built seal pup hospital has been officially opened in Cornwall.
The British Divers Marine Life Rescue (BDMLR) charity said the facility was needed due to an increasing number of injured seals found in recent years.
Previously, some volunteers have been helping to rehabilitate seals in their own homes, as well as caring for them at a smaller, more basic unit.
The new hospital has 10 pens and would also be a national training hub for marine mammal medics, staff said.
The charity launched a Crowdfunder campaign in February to help raise £150,000 to build the centre at an undisclosed location in mid-Cornwall.
BDMLR coordinator Lizzi Larbalestier said: "We have been caring for pups in various locations around Cornwall, including people's homes, for over 10 years now.
"Over that time, [we've] cared for nearing 700 pups between rescue and them moving to larger rehabilitation facilities.
"This hospital will enable all our BDMLR medics to provide the highest-quality care for our sick and injured seal pups, and act as a national training hub for marine mammal medics.
"Help and donations from local suppliers, and the Cornish community, has enabled us to move from breaking the ground to a fully-built facility in just four months and within a tight budget - just in time for the grey seal pup season."
Dan Jarvis, from the charity, said: "Over the last few years, we've had more and more seals coming in, mostly for human-related reasons, sadly; whether that be public disturbance or climate change giving us more storms.
"We are getting busier and busier as a result".
Related Internet Links
The BBC is not responsible for the content of external sites.