Elections 2021: Conservatives take Cornwall Council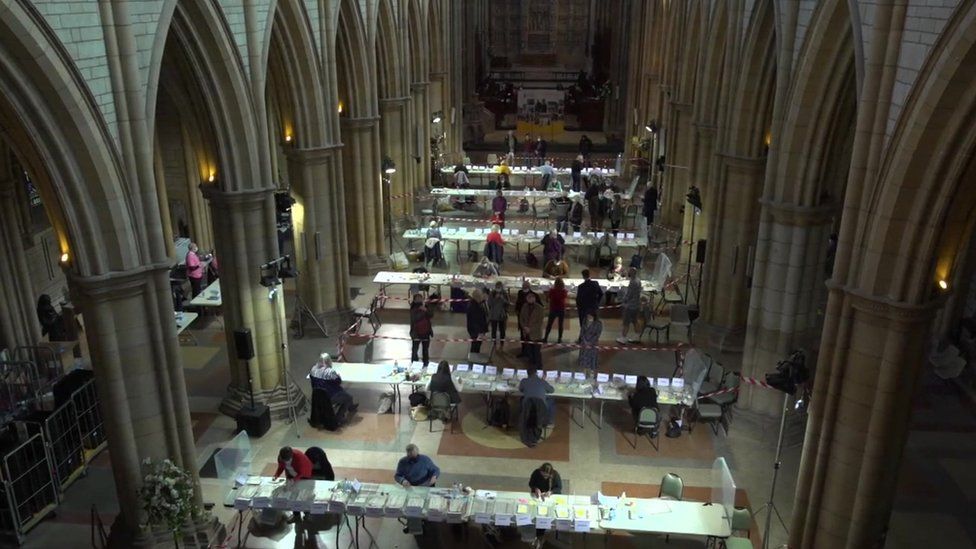 The Conservatives have won Cornwall Council, the first party to take full control of the unitary authority.
The party won 47 of the 87 seats, with the Independents on 15 and the Liberal Democrats with 14 seats.
Cornwall-based party Mebyon Kernow has five seats and Labour has four, with the Labour & Cooperative Party and the Greens both having one.
No party has had overall control of the local authority since it was created in 2009.
Conservative group leader Linda Taylor said the result was "absolutely amazing".
She said the first priority would be adult social care followed by housing.
"We want to listen to our community and deliver for our community and most importantly from a fiscal point of view, deliver value for money," she said.
Fellow Conservative Connor Donnithorne, who ousted long-standing Independent councillor Mark Kaczmarek to win Redruth Central, Carharrack & St Day, said: "I think it sends a very clear message that we want to get a new generation of Cornwall councillors in to tackle the wasteful spending."
The counts were held at the Carn Brea leisure centre, and for the first time, at Truro Cathedral.
Independent councillor and former council leader Julian German offered his "congratulations" to the Conservatives.
"I'm still very much looking forward to standing up for Cornwall and ensuring that we get those (Conservative) promises delivered," he said.
This year the council was contested under new ward boundaries with the number of seats on the council falling from 123 to 87.
Analysis: Martyn Oates, BBC South West Political Correspondent
Sometimes the South West goes its own way in local elections irrespective of the national picture.
Today though we have very much seen the South West falling into line with what's happening elsewhere in the country, which means very good news for the Conservatives.
The reduction in seats on Cornwall Council seems to have recalibrated a lot of the political fault lines in favour of the Conservatives, but bad news for the Independents and the Liberal Democrats, two groups which have traditionally loomed large here.
Related Internet Links
The BBC is not responsible for the content of external sites.