Mitchell barn fire ammonium nitrate risk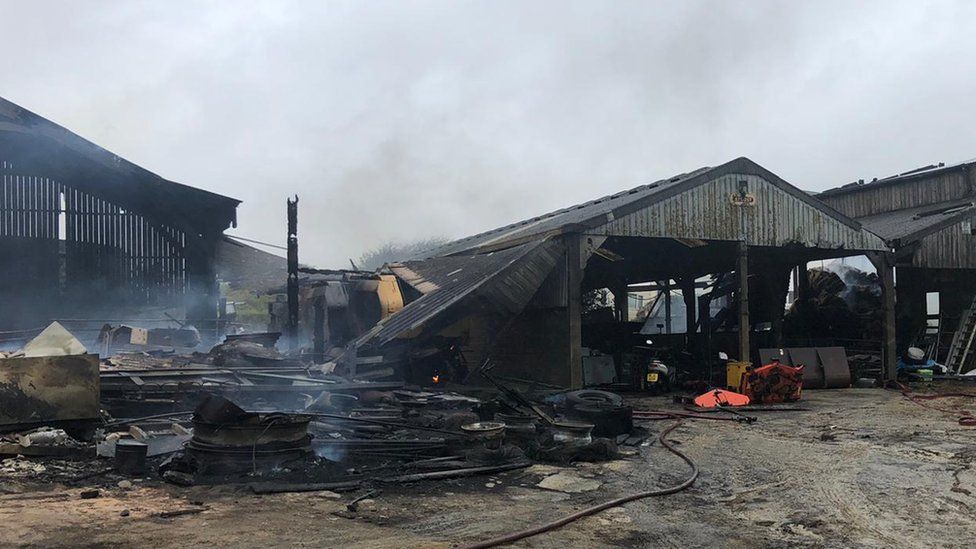 A large barn fire which broke out near chemicals and gas cylinders in windy conditions was declared a major incident.
Eighty cows were rescued from the fire which broke out at a farm near Mitchell, Cornwall just before midday on Monday.
Properties in the surrounding area were advised to keep windows closed due to gas cylinders and ammonium nitrate on the site.
The cause is being investigated.
Multiple services were called to the fire, including 12 fire crews, the police, ambulance service, Cornwall Council, Public Health England, Environment Agency and Met Office.
The A3076 road was closed.
Cornwall Fire and Rescue Service said there were no reports of injuries and the hazards were isolated with the fire brought under control within a few hours.