World Cup: Electrical shops to pay £200,000 if England win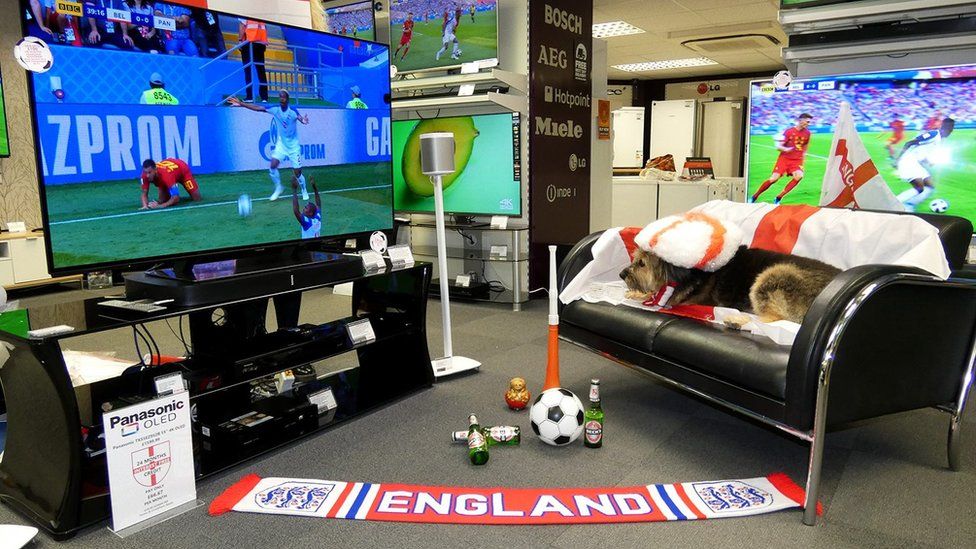 A chain of electrical stores will refund customers more than £200,000 if England win the World Cup.
HBH Woolacotts has nine shops across Cornwall and Devon, and offered a promotion to refund customers who bought OLED TVs between 1 May and 17 June.
Company director Chris Hemmerle said he was "a little bit nervous" but he "would love to see us win the trophy".
He said he came up with the promotion with the managing director a few months ago.
The firm sold more than 130 of the televisions between the relevant dates, with the cheapest being about £1,300.
"It has created a nice talking point. I am not sure people believed it to be honest," said Mr Hemmerle.
"If they knew what they know now we would have sold a few more."
Despite the potential financial loss to the firm if football does come home, Mr Hemmerle is putting his patriotism first and said: "I am really hoping we will go all the way as it may never happen again in my lifetime."
He gave his word that the company would pay out to any customers who took advantage of the offer: "I think there were a few customers that opted out of the promotion for various reasons but in general there will be a lot of happy customers when the trophy comes home."
"Regarding the value we'd have to pay back - if I'm honest its slightly more than that and closer to £250,000… eek!"