Shakira Pellow: Family's drug warning after girl's death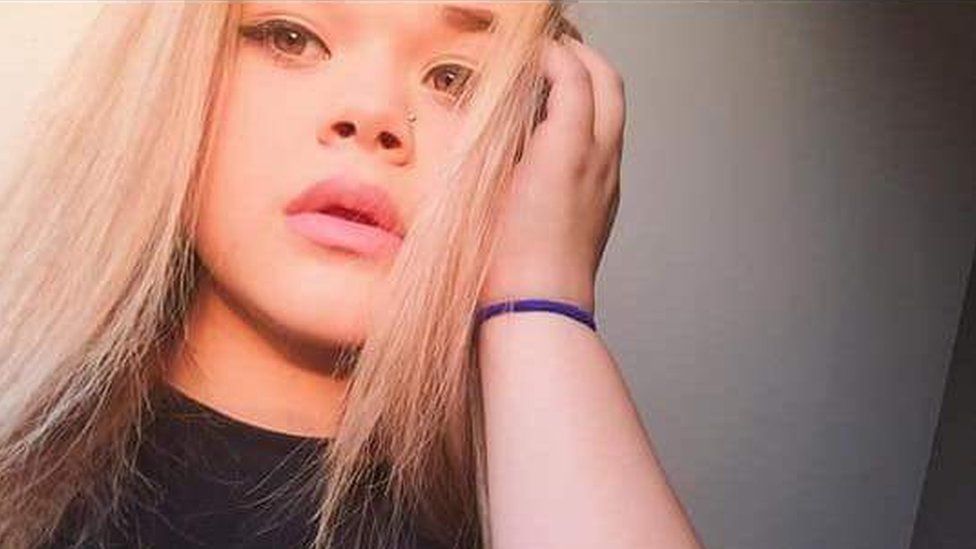 The family of a 15-year-old girl who died in Cornwall have warned other teenagers thinking of taking drugs: "They're not fun, they kill."
Shakira Pellow collapsed in Camborne on Friday and died in hospital on Saturday after taking an unidentified substance.
In a statement, Shakira's family said she "died in her mother's arms and with us all by her side, holding her hand".
Two 17-year-old boys, suspected of supplying a controlled drug, have been bailed.
Police said the arrested boys were from Camborne and Redruth.
Shakira's family described her as a "bubbly girl with her whole life ahead of her".
They said they were "absolutely heartbroken".
The teenager had been excited to meet her friends on Friday night, but shortly after she went with them to the park, she collapsed and was taken to hospital, they said.
Her heart stopped twice on the way and the teenager was placed in an induced coma.
"For us, her family, it was the longest night of our lives. She was stable, however during the early hours, her condition worsened and her organs began to fail.
"After a third heart attack and 13 minutes of resuscitation there was no coming back. Sadly our beautiful baby girl, sister and auntie was gone," they said.
Warning others of the risks of taking drugs, they said: "We want to just get the word out to... anyone who reads this to be more aware of the effects of drugs. They're not fun, they kill.
"We would not wish what we have been through over the past 48 hours on our worst enemy."
Shakira was pronounced dead at 10:30 BST on Saturday.
Shakira's mother Rita said she had "lost her soulmate and best friend and can't imagine life without her".
A 15-year-old boy and two 15-year-old girls were also taken to hospital after taking the substance.
Police said the boy had since been released and the girls were expected to be discharged on Sunday.
Shakira's sister, Jessica Mckeown, has started a Crowdfunding page to raise £6,000 towards the cost of a funeral for Shakira.
Sue James, Cornwall Council's member for public protection, said parents needed to take the risks seriously as young people were playing a type of "Russian roulette".
"There is not a certain type of child that this affects," she said.
"It is no good parents thinking 'my youngster would not do this'. All parents need to take this seriously."
Related Internet Links
The BBC is not responsible for the content of external sites.