Camelford water poisoning: Calls for new inquiry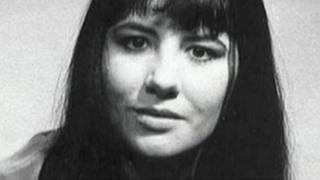 People affected by the UK's worst mass water poisoning are calling for a new inquiry.
Twenty tonnes of aluminium sulphate were tipped into the wrong tank at a treatment works on 6 July 1988, contaminating water to 20,000 homes.
Residents in Camelford, Cornwall, reported a range of health problems, including headaches and stomach cramps.
The government has been approached for a comment on the calls for an independent inquiry.
Carole Cross died aged 59 in 2004 and a post-mortem examination found abnormally high levels of aluminium in her brain.
At her inquest in 2012, West Somerset Coroner Michael Rose said there was a "very real possibility" the water poisoning contributed to her death but "only a slight possibility" it caused it.
Her husband Doug Cross, who lived with her in Camelford at the time, is calling for a "totally independent" inquiry into the poisoning.
He said: "A new inquiry would need legal power to get evidence from people. It has to be professionally competent.
"It needs world experts in appropriate disciplines, like the toxicity of aluminium."
The water was poisoned when a relief delivery driver mistakenly tipped 20 tonnes of aluminium sulphate into the wrong tank at Lowermoor water treatment works.
The chemical - used to treat cloudy water - went straight into the town's mains supply.
Despite receiving nearly 1,000 complaints, the then South West Water Authority (SWWA) insisted the water was safe to drink and advised customers to disguise the "foul" taste by mixing it with orange juice.
Local people reported suffering from a range of side effects and some even said their hair turned green from copper residues.
One man flushed his toilet and said it resulted in a gas-like fog which caused a severe nosebleed, while a pet shop owner said his guinea pigs died within minutes of drinking the water.
In 2013, the government apologised "unreservedly" to the people affected by the mass water poisoning.
But Mr Cross, who is an environmental scientist, called the government apology "meaningless" and said more needs to be done to investigate what happened.
A 2013 report by the Lowermoor Subgroup of the Committee on Toxicity of Chemicals in Food (CoT) concluded the poisoning was unlikely to have "caused delayed or persistent harm to health".
Mr Cross, who resigned from the committee prior to its report being published, is calling for people's medical records to be used where they have given consent in a new inquiry.
Cornwall-based homeopath Peter Smith, who also stepped down from the CoT panel, said no-one on it had any knowledge of aluminium toxicology.
He said there needs to be a new inquiry which includes "two or three internationally recognised scientists".
Camelford water poisoning timeline:
6 July 1988 - Aluminium sulphate is mistakenly tipped into the wrong tank at Lowermoor water treatment works. SWWA is inundated with complaints. Local residents report a range of health problems and animal owners report pets and livestock behaving strangely or dying
9 July 1988 - A relief driver confirms he put the substance into the wrong tank. at a site visit, but the public continue to be told the water is safe to drink
22 July 1988 - The public are told about the incident in a local newspaper advert
1991 - SWWA is fined £10,000 for supplying water likely to endanger public health
1995 - Payments ranging from £680 to £10,000 are given to 148 victims in an out-of-court settlement
2001 - Lowermoor Subgroup of the Committee on Toxicity of Chemicals in Food (CoT) set up to advise on whether exposure to the aluminium sulphate had resulted in "delayed or persistent health effects"
2004 - Carole Cross dies aged 59
March 2012 - A coroner finds a "very real possibility" the water poisoning contributed to Mrs Cross's death
April 2013 - CoT publishes a report concluding the incident was "unlikely" to have "caused delayed or persistent harm to health". Doug Cross and Peter Smith resign from the panel and refuse to be associated with the report
September 2013 - The government apologises "unreservedly" saying the incident was "unprecedented" and SWWA had been "slow" to recognise what had gone wrong and take appropriate action