Husband killed dementia-suffering wife, jury finds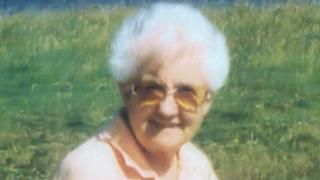 A court found that a husband killed his 88-year-old wife who was suffering with dementia.
Douglas Addison, 89, attacked Mary Addison with his walking stick and smothered her at their retirement bungalow in St Merryn, Cornwall, in February.
The former police officer, who also has dementia, was unable to cope with looking after his wife of 67 years.
He has been detained in a mental health facility.
Addison could not attend Exeter Crown Court or enter a plea due to his condition.
'She's on the floor'
His concerned son and a neighbour had alerted social services and the family doctor to the situation but Addison turned them away the day before the killing, the court heard.
They returned on 22 February and, after getting no reply, looked through a bedroom window to see Mrs Addison dead on the floor.
Addison eventually came to the door and told them: "I was thinking of calling you. She's on the floor and cannot get up."
He was interviewed by police the next day and denied killing her but it was clear from his replies that he was confused about timings and details, the court heard.
Devoted
Judge Mr Justice Dingemans said: "The evidence was all one way.
"May I thank the family for their attendance through this very sad set of proceedings."
During a two-day trial, the jury heard how Addison had devoted his retirement to caring for his wife but could not cope with her severe dementia and his developing condition.
Mrs Addison had injuries to her head and body, including a dislocated arm, and a post mortem showed she died of asphyxiation.