Cornwall remains blue but Labour gains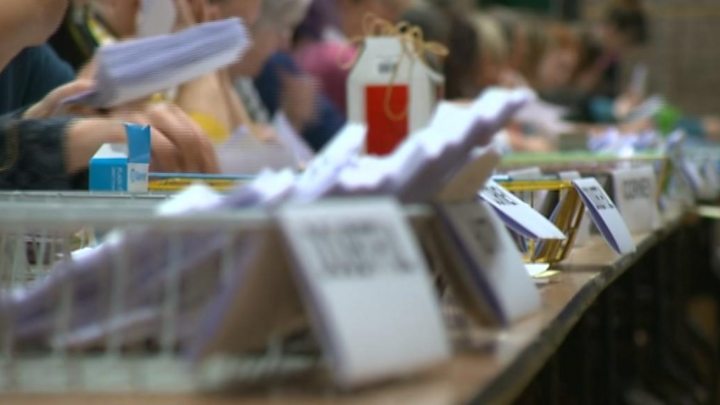 The Conservatives have retained all six parliamentary seats in Cornwall, but Labour have made significant gains.
The Labour candidate came second in four of the seats, with the party achieving an increase of more than 45,000 votes across the county.
The closest result was in the St Ives constituency, where Derek Thomas held on by 312 votes from the Liberal Democrat candidate Andrew George.
Sheryll Murray achieved a 55% share in South East Cornwall.
Election 2017: Devon and Cornwall results
Cornwall was one of last places in the UK to declare, with Cornwall Council apologising for delays.
It said this was largely because a new venue was used for three of the counts saying "we'll try and do better next time".