Missing Kirsty Noden hunt: Murder arrest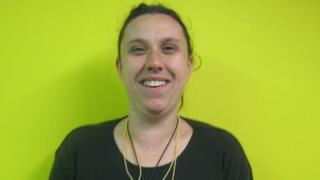 A man has been arrested on suspicion of murder following the disappearance of a woman.
Devon and Cornwall police say Kirsty Noden, 32, has not been seen by neighbours in Marazion, Cornwall, since January.
Her social media accounts have also not been used over the same period.
A 32-year-old man from Marazion, thought to be her partner, has been arrested and is currently in custody.
More on murder arrest and other Cornwall and Devon stories
Police launched an investigation this week after hearing from officers in a different part of the country that Ms Noden may have come to harm.
Det Insp Ben Beckerleg said: "We have arrested this man, who we understand to be Kirsty's most recent partner, in order to speak to him formally and obtain his account of events.
"We are urging anyone with information, no matter how small to contact us as soon as possible."
It is understood Ms Noden has links to Torquay, Ellesmere Port, Crewe and Merseyside.
She is described as white, of heavy build and 5ft 8ins (172cm) tall.