Medical director struck off for ignoring concerns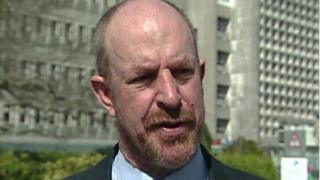 A medical director who ignored a damning report on a gynaecologist at the Royal Cornwall Hospitals NHS Trust has been struck off.
A medical practitioners tribunal ruled that Dr Robert Pitcher failed to take appropriate steps to protect patients from risk of harm by Mr Rob Jones.
Concerns were raised by four investigators.
Two hundred former patients of Mr Jones have taken legal action against the trust.
'Poor surgical technique'
The tribunal sitting in Manchester heard that Dr Pitcher commissioned a report into Mr Jones after colleagues at the Royal Cornwall Hospitals NHS Trust raised numerous concerns.
A January 2008 report identified 46 serious failings in Mr Jones's practice with adverse outcomes to patients, the majority of which happened in 2007.
It also noted his surgical technique and judgment was poor.
But Dr Pitcher chose to ignore the conclusions of four investigators, three of whom were independent consultants, who advised there were "significant concerns that require resolution", the panel heard.
He took the word of Mr Jones, who he was said to have found "convincing, charming and caring", and allowed him to return to unrestricted practice, the disciplinary panel was told.
Concerns continued to grow about Mr Jones, who was part of the medical team that delivered ex-prime minister David Cameron's daughter, Florence, in 2010, and he was finally excluded from practice in April 2012.