Protest over rise in students at Falmouth University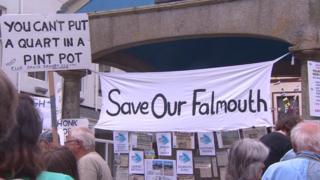 A demonstration has been held over the rise in the number of students at Falmouth University in Cornwall.
The Save Our Falmouth Group organised the event in response to the latest planning applications for large scale student accommodation.
Protestors say the demand on housing is already high and any more students will have a detrimental effect on the town.
A Falmouth University spokesperson said there are two public consultation events taking place this month.