Mother in hospital asks strangers to breastfeed son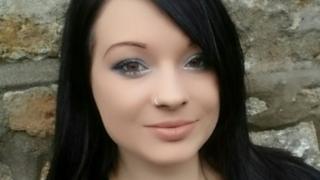 A mother receiving medical treatment has successfully appealed for strangers to breastfeed her son.
Ronja Wiedenbeck said staff at the Royal Cornwall Hospital in Truro advised her not to feed her son while on morphine.
Thousands of women responded to an online appeal and five women fed 11-month-old Rio in hospital.
Ms Wiedenbeck said her son had repeatedly refused to drink from a bottle.
She said: "It made me comfortable knowing Rio was fed, nourished and happy."
Ms Wiedenbeck, 26, from Penzance, made the appeal on the Breastfeeding Yummy Mummies Facebook page.
She already knew three of the women who came to feed her son and two others were strangers.
According to the NHS breastfeeding reduces the risk to babies of infections, childhood leukaemia, type 2 diabetes and obesity.
For women, breastfeeding lowers the risk of breast cancer, ovarian cancer, osteoporosis, cardiovascular disease and obesity.
'Maternal instinct'
Ms Wiedenbeck said she was aware of risks of passing on diseases through breastfeeding but trusted the mothers who came forward.
She said: "These are breastfeeding mothers. If they had any worries about their health they would have told me."
Historically babies have been fed by wet nurses when their mothers have been absent, unable or unwilling to breastfeed.
One of the mothers, Jo Statham, said it was "a maternal instinct" which prompted her to help her friend.
She said she was disappointed to see some negative comments online in response to Ms Wiedenbeck's appeal.
"Women should stick together and not attack each other," she said.
Ms Wiedenbeck said she was later told by a breastfeeding support nurse that mothers should be aware of the effects of morphine but it was safe to breastfeed while being treated with the drug.
The Royal Cornwall Hospital did not respond to questions regarding clarification of its policy.