Government sepsis action promise after Mead death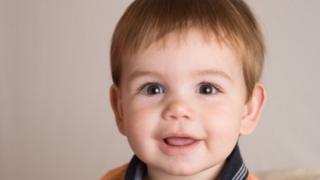 The health secretary has promised action on sepsis following a meeting with a grieving mother.
The UK Sepsis Trust said greater awareness and better care could save 14,000 lives each year in the UK.
The charity made the claim as a mother from Cornwall who lost her son to sepsis met with Health Secretary Jeremy Hunt.
Melissa Mead, whose son William died after failures in the 111 service, is calling for a major campaign.
'Share my son'
Last month, a report into the death of 12-month-old William criticised GPs, out-of-hours services and a 111 call handler who failed to spot he had sepsis caused by an underlying chest infection and pneumonia.
Mrs Mead said: "If our doctors aren't recognising sepsis how are parents supposed to recognise it?"
Since the publication of the report into William's death, Mrs Mead has been contacted by three parents who have thanked her for saving the lives of their children because of her work publicising sepsis.
Mrs Mead said raising awareness through her experience was "the only way I can share my son now".
'Lives needlessly lost'
Dr Ron Daniels, chief executive of the UK Sepsis Trust, is calling for a national registry which tracks progress in sepsis care and better training for health professionals.
He said the latest figures show there are 44,000 deaths from sepsis each year.
Following today's meeting Mr Hunt said he will be working with the Mead family and UK Sepsis Trust to "drive down the number of lives needlessly lost from this condition each year".
He said the Department of Health will aim to increase public awareness and ensure health professionals have the necessary knowledge and skills to identify and effectively treat sepsis.