Christmas Day thieves target elderly Bodmin couple's home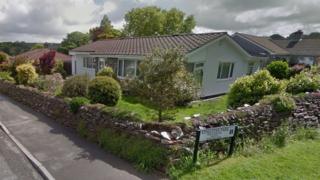 Christmas Day burglars have ransacked the home of an elderly couple, stealing a wedding ring and other jewellery.
The couple spent the day visiting family and returned home at about 22:00 GMT to find their home in Athelstan Park, Bodmin, Cornwall had been raided.
Det Con Sarah Northcott said it was "a particularly heartless crime" in which the burglars had "targeted the home of elderly occupants".
The raiders smashed the back door window of the house.
Police said the stolen jewellery included "a number of sentimental pieces" including three gold rings and a gold bracelet.