Shelterbox founder 'at arm's length' from son and deals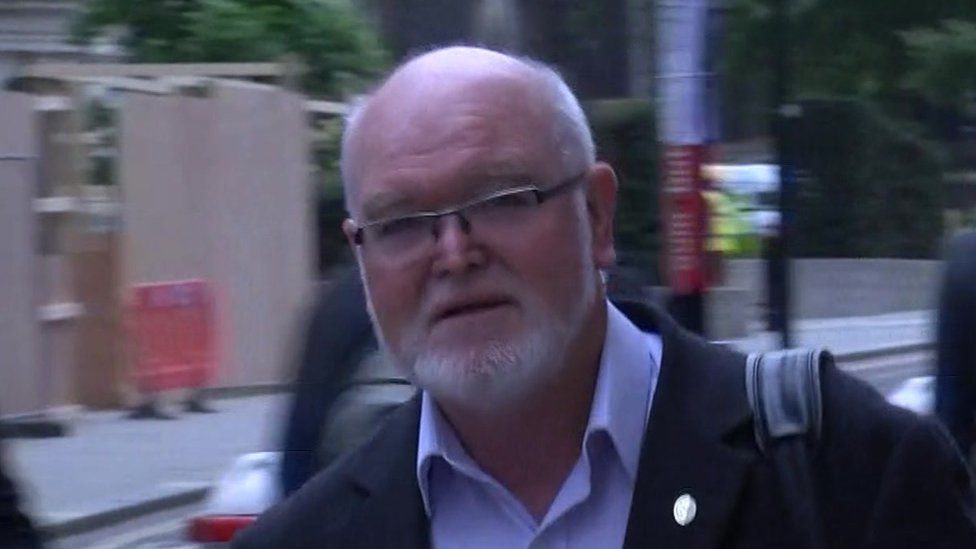 A charity founder accused of conspiracy to commit fraud has told the Old Bailey he "stayed at arm's length" from any business deals between the charity and his son.
Tom Henderson, 64, allegedly ensured lucrative contracts were given to companies linked to his son, John Henderson, 35, between 2007 and 2012.
He was sacked from international aid charity Shelterbox in 2012.
Mr Henderson, his son John and another man deny conspiracy to commit fraud.
Tom Henderson, of Helston, Cornwall, was accused by prosecutor Walton Hornsby of failing to understand that the relationship was a problem for the charity.
He replied: "I didn't think it was a problem - I thought it was perfectly adequate for me to say arm's length, nothing to do with me guys.
"Nobody indicated to me after this that it wasn't enough. Arm's length means other people know what is going on."
Mr Hornsby also suggested he "came very close" to jeopardising the relationship between Shelterbox and tent supplier Vango because of the role of his son John, from Hayle, Cornwall.
Mr Henderson replied: "In retrospect and knowing what people had had to say, probably, yes.
"At the time I had no idea that relationship would be at risk. Vango were well aware and we had permission to go out and seek competitive prices from other suppliers."
He told the court that his son was "a consultant in the process" and claimed that he was not aware of any financial benefits received by John, such as commission.
He also rejected a suggestion that he made "a sales pitch" on behalf of his son to the Red Cross.
Jurors have heard Shelterbox paid large sums of money to companies linked to John for contracts to supply tents, wood-burning stoves and utility tools.
It is claimed that the Hendersons brought in Darren Gervis, 42, from Beaminster, Dorset, to help hide the fraud when trustees of the charity began to ask questions about the deals.
Related Internet Links
The BBC is not responsible for the content of external sites.