Data breach by holiday firm Thomson exposes hundreds of passengers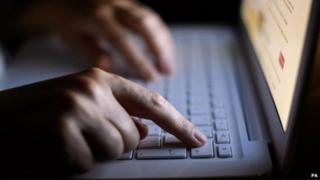 A data protection breach by holiday company Thomson revealed the home addresses, telephone numbers and flight dates of nearly 500 customers.
An email seen by the BBC shows the personal details of 458 people from across the UK were shared on 15 August.
Some of those affected have expressed anger at the company's handling of the episode.
Thomson has apologised for the "genuine error" but told customers that they will not be receiving any compensation.
A statement from the company said: "We are aware of an email that was sent in error, which shared a small number of customers' information.
"The error was identified very quickly and the email was recalled, which was successful in a significant number of cases.
"We would like to apologise to our customers involved and reassure them that we take data security very seriously.
"We are urgently investigating the matter to ensure this situation will not be repeated."
Karen James, from Cornwall, said the response from Thomson had been "minimal" and lacking in urgency considering the severity of the security breach.
Ms James had booked to fly to Lanzarote but is now considering cancelling her holiday as she is unable to change the dates.
---
Information revealed:
Name
Address
Email address
Telephone number
Date of flight
Balance due on holiday
---
"We were burgled when we went on holiday a few years ago," she said.
"My biggest fear is that this list will be sold to someone, because the wrong person could have a field day with this information.
"How can we relax on holiday knowing that five hundred people have my address and know when we are going to be away?
"An apology is all well and good, but I want to know how this was allowed to happen and how they can guarantee it won't happen again."
Another customer in Cornwall, who wished to remain anonymous, was first made aware of the breach when she was contacted by the BBC.
She is angry that the firm failed to notify her that her details were in the public domain, despite the email from Thomson being sent a week ago.
She is also looking to cancel her holiday.