Peninsula Community Health to quit Cornwall and Scilly hospitals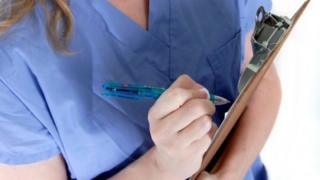 The organisation that runs 13 cottage hospitals in Cornwall and the Isles of Scilly is to end its contract when it expires next March.
Peninsula Community Health (PCH) blamed a "challenging financial climate" amid increased demand.
PCH admitted it meant "anxious times" for its 2,100 staff including nurses.
NHS Kernow said it was "disappointed" by the decision, but would "ensure services were maintained to the highest standards" with a new provider.
'High-quality services'
PCH, a social enterprise - a business with a social or environmental mission - also delivers adult health services including community nursing, podiatry and physiotherapy.
It had a four-year contract and had been rated good by the Care Quality Commission.
Chief executive Steve Jenkin said: "As a social enterprise, directors are liable for any deficit and it is inappropriate for us to subsidise the NHS."
He said the change would allow NHS Kernow to "to look at how to provide services in a more cost-effective way".
Dr Ian Chorlton of NHS Kernow said patients would continue to get "really high-quality services" after the changeover to another provider.
"Those services will not change and community hospitals will remain open," he said.
"We will look at all the options and build on the legacy that PCH has created."