Child 'crushed' between two cars in Bodmin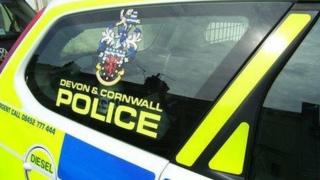 A three year-old boy has been seriously injured after being "crushed between two parked cars".
Devon and Cornwall police said the child, who is from London, was taken to Derriford Hospital with life-threatening injuries.
The boy was hit on a private road near Glynn Barton in Bodmin at about 1800 BST on Friday evening.
He was later transferred to Bristol, where he remains in a serious condition.
A police spokesperson said: "The child is thought to have been crushed between two parked cars, one of which rolled."
Officers have appealed for any witnesses to call 101 quoting reference 673 of May 22nd.