Domestic abuse reports rise in Devon and Cornwall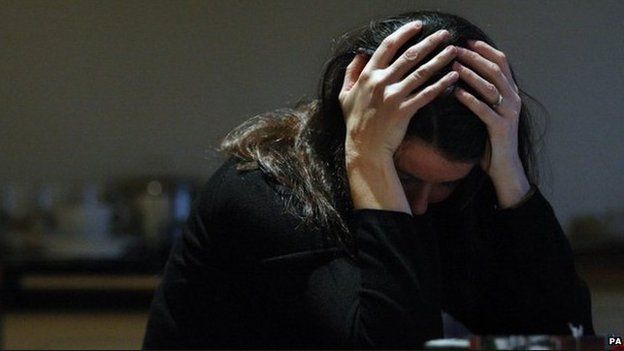 The reporting of domestic abuse incidents to Devon and Cornwall Police has increased in the past five years, official figures have shown.
In 2010, 2,190 incidents were reported to the force, compared with 2,607 in 2013 and 2,521 last year.
Det Supt Paul Northcott said it was a positive step that more felt able to report abuse.
But a former victim said many more incidents were not reported and more help was needed to tackle the problem.
Jackie, who is from west Cornwall and escaped an emotionally and physically abusive relationship after 16 years, said: "I was two people; a victim, but also a landlady who took no rubbish.
"Bruises were always covered, but the violence was getting worse and I was feeling more isolated."
Jackie now works to raise awareness of domestic abuse with the organisation SEEDS - Survivors Empowering and Educating Domestic Abuse Services.
"I feel people like to associate domestic violence with the working class or the unemployment; that's a myth - it happens throughout the classes," she said.
According to statistics, obtained under the Freedom of Information Act by BBC Radio Cornwall, each year between 39-57% of domestic abuse incidents were linked to alcohol or drugs.
However, both Jackie and Det Supt Northcott said they both played a part in the abuse but were just contributing factors.
Det Supt Northcott said: "We know domestic abuse is a hidden crime.
"It often takes about 30 incidents before a victim will report the issue."
He said the police were working with other agencies to make sure people had the confidence to come forward.
"I think we need to educate young people that any type of abuse is not acceptable," he said.
Related Internet Links
The BBC is not responsible for the content of external sites.