Cornwall's Bolitho independent boarding school to close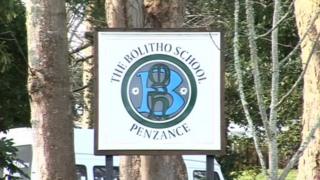 One of the oldest independent boarding schools in Cornwall is due to close in July 2015, its owner says.
GEMS (Global Education Management Systems) Bolitho School in Penzance said class sizes had reduced to single figures and it was no longer sustainable.
It was founded in 1889 and moved to its current site in 1918.
The school, for pupils aged up to 18, has been struggling after entering administration four years ago.
Potential investors
GEMS took over the school in January 2010 when it was in receivership at a time when pupil numbers were already in decline.
Managers said that, despite significant efforts and investment, average class sizes had fallen from 20 in 2006 to single figures this year.
Staff and parents were informed of the plans on Thursday afternoon and there is to be a consultation period with staff until 30 January.
The consultation period would also allow time for potential investors to show an interest, they added.
The school - which includes pre-reception classes for children aged from three months to four years old - has about 250 boarders and day pupils, according to the Independent Schools Council.