Clinic 'not cleaned for days' by health contractor Mitie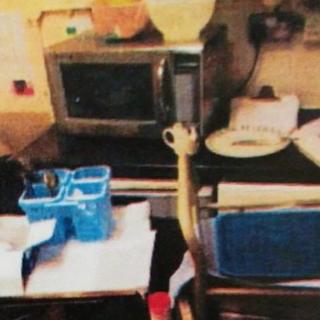 An outpatient clinic was not cleaned for two days by the company in charge of cleaning and catering at acute hospitals in Cornwall.
Scores of complaints, including failed security checks, have been made since Mitie took over so-called hotel services at the beginning of October.
The concerns were revealed following a Freedom of Information (FOI) request.
Mitie said its contract had "started well". Royal Cornwall Hospitals Trust (RCHT) said it had monitoring in place.
Background checks
The trust operates the Royal Cornwall Hospital in Truro, St Michael's Hospital in Hayle and West Cornwall Hospital in Penzance.
The trust's FOI response mainly took the form of emails between unnamed staff and a contracts manager between October and 7 November.
Issues raised included cleaning concerns, staff being moved between departments without training and concerns over food preparation.
A letter dated 14 October from the trust's Market Test Unit said: "Whilst we initially viewed some of these as teething troubles... the issues have been growing and are becoming more visible to users."
However, it also said background security checks were not being carried out on all staff and the supply of porters was not matching demand.
In a statement, Mitie said there were no security check or accreditation issues, no redundancies had been made and the level of domestic assistants had increased since the contract started.
It also said it was "extremely proud" of the performance of its new team and the contract had "started well".
Concerns revealed by FOI request
Bucket of water containing dirty water left in a clinic for days
Agency workers using fingers to scrape salads on to a plate
Kitchen left in a mess, fridges not cleaned or cleared
Combustible and other items being stored in public access areas and escape routes
No cleaning for two days in an outpatient clinic
A room at West Cornwall Hospital, Penzance, unable to be deep cleaned because of a lack of staff
Kitchen staff working on wards without training
Domestic staff moved from their own departments to clean other wards
Catering staff cleaning wards
The RCHT said it had "robust monitoring in place and we are working with the Mitie team to resolve any issues as the contract settles in".
Organisations which scrutinise the county's NHS have called for anyone not happy with cleanliness at acute hospitals to report their concerns.
Patient watchdog Healthwatch and Cornwall Council's Health and Adult Social Care Committee said they were monitoring increasing complaints about the issue.
Healthwatch said it was to carry out checks in hospitals before the end of the year.