Cornwall terror arrest: Bangladeshi man released on bail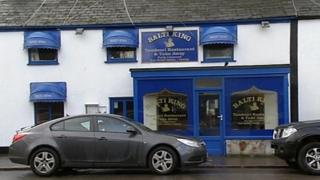 A man arrested in Cornwall on suspicion of preparing for an act of terrorism has been released on bail.
The 26-year-old Bangladeshi national was arrested in Hayle on Monday night under section five of the Terrorism Act, Devon and Cornwall Police said.
Officers from the South East Counter Terrorism Unit (Sectu) - which is led by Thames Valley Police - were also involved in the pre-planned arrest.
The man was released on bail until next February, police said.
He was arrested at the Balti King restaurant in Fore Street.
Sectu confirmed the case was related to the ongoing conflict in Syria.