Green Party targeting St Ives in general election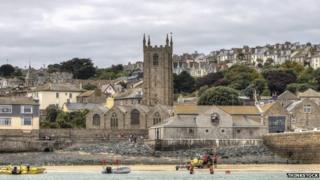 The Green Party has put a Cornish parliamentary constituency on a major target list for the next general election, members say.
The party said St Ives was one of 12 areas on its national target list.
The seat is currently held by Liberal Democrat Andrew George, but the area is also home of Cornwall Council's one Green member.
In the 2010 election, the party polled fifth in the west Cornwall area, behind UKIP, with just under 3% of the vote.
Dr Joanie Willett, politics lecturer at the University of Exeter, said she thought it was an ambitious target.
She said: "Goodness knows what it's going to be like in the run-up to the general election. So much can happen.
"There's a strong space of possibility to make a serious difference."