Coroner criticises care after morphine overdose death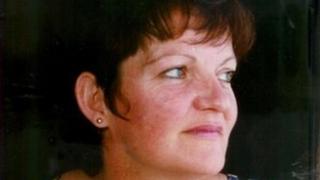 Mental health care in Cornwall has been criticised after a woman died from a morphine overdose days after her release from psychiatric hospital.
The body of Susan Marchant, 58, was found in the sea off Newquay on 16 November last year.
The inquest in Truro heard she had been discharged from a mental health unit in Bodmin on 8 November.
Recording an open verdict, Cornwall assistant coroner Andrew Cox outlined a number of "lessons to be learned".
The inquest at Truro City Hall heard Mrs Marchant had taken painkillers for severe back pain since the 1980s and had a history of depression and psychosis.
Family involvement
Mrs Marchant's husband, Peter Marchant, told the hearing he had not been adequately involved in his wife's discharge or care plan at home and was not kept informed of her medication programme.
Mrs Marchant had been taken into the care of Cornwall Partnership NHS Foundation Trust following a suicide attempt at Whipsiderry beach near Newquay on 23 October.
Mr Cox said: "Peter Marchant should have been involved to a far greater extent in his wife's care and discharge.
"He should, for example, have known about the new anti-depressants she had been prescribed and he should have been told that the home treatment team had been told to look for side-effects.
"He should also have been told what was happening in relation to the opiate medication Susan was taking."
In relation to opiate medication stored by Mrs Marchant, Mr Cox said : "Attempts should have been made to take that from her."
Mr Cox accepted the cause of death as a fatal morphine overdose.