Treguddick Manor servant returns after 75 years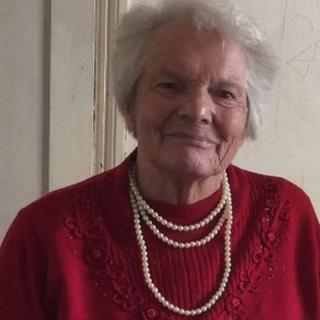 A woman has returned to an historic Cornwall manor house, 75 years after she worked there as a servant.
May Bowcott, 91, was a servant at Treguddick Manor, near Launceston, for three years until 1939.
She was born in Launceston workhouse and the day after she left school at 14, her mother took her to work at Treguddick.
Mrs Bowcott, who had tea at the manor, said she could not remember what she was paid but it was "jolly hard work".
Her return visit, arranged by one of her grandsons, took the owner Sarah Stocks by surprise.
"We were honoured to give her afternoon tea," said Ms Stocks, "If anyone has earned a cuppa then it is surely her."
For the first eight years of her life, Mrs Bowcott was brought up in the workhouse, a refuge for the destitute which is now the site of a Tesco store.
She started work at Treguddick, built in 1576, when it was owned by tenant farmers, the Congdon family.
"My mum just said 'I am taking you somewhere, you are going to be a servant'.
"It was a hell of a shock and I cried all the first day.
"My mum later apologised but said she could not afford to keep me."
Her jobs including cleaning the water pump house and scrubbing rooms on her hands and knees.
She also tended the chickens, carried milk churns and only had half a day off a week.
"I was happy enough once I got used to it, but it was jolly hard work," said Mrs Bowcott.
"I'm not any worse for it, I'm still living."