Cornwall's out-of-hours GP contract put out to tender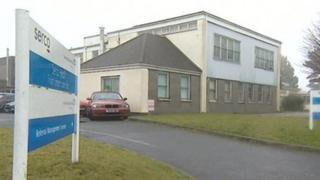 Cornwall's out-of-hours GP service is to be put out to tender.
Private-sector contractor Serco currently provides the service but has been beset by complaints and a scandal over waiting times.
Serco's contract ends in May, 16 months early, and NHS Kernow has shelved short-term plans for local providers to take over next summer.
An NHS Kernow spokesman said the new provider will be announced early next year.
NHS Kernow said Serco was "currently performing well and we intend to commission a service that builds on that good work".
News that the service will be put out to tender is an about-turn after NHS Kernow said in June it would not rush into a new five-year contract.
In 2012, the Care Quality Commission criticised Serco for not meeting national standards, falsifying data and a "bullying culture".
In response to the criticism, Serco said despite a number of "operational challenges", it had still been providing a high-quality service.
It added that a CQC report in July 2013 also confirmed the service was meeting all National Quality Requirements.