Operations postponed as Royal Cornwall Hospital A&E pressure grows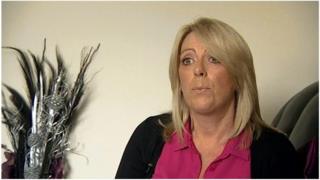 Operations are being postponed at the Royal Cornwall Hospital because of an increasing number of patients needing emergency care.
The hospital trust said 54 operations were called off in August during an "exceptionally" busy month in the Emergency Department.
A report to the trust's board said August was the busiest month at the department for four years.
One woman had major surgery postponed twice.
On both occasions Barbara Curnow was about to go into theatre when the operation was called off.
The hairdressing lecturer said on the second occasion four other women waiting with her were given the same news.
She said: "They are building all these new housing estates in Cornwall and the hospital just can't cope.
"There are just too many people for the size of the hospital."
She has been given another date for her operation but has been told that although she is a priority case there are no guarantees that it will go ahead.
A trust spokesman "sincerely apologised" to any patients who had had their operations postponed at short notice.
The trust also said its revenue budget was £1.83m in the red, £3.15m off target.
It blamed "underachievement of savings" and higher than planned costs of delivering non-elective surgeries, such as those for emergencies.