Russell Kane to perform Isles of Scilly show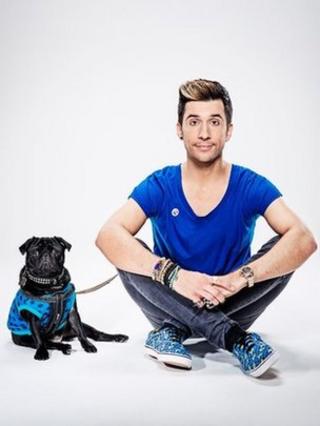 Award-winning stand-up comedian Russell Kane is performing on the Isles of Scilly for the island's first major comedy event.
Kane - who has also presented programmes on BBC3 - will perform at the Five Islands School on St Mary's later.
The venue can hold 220 people.
The Isles of Scilly are an archipelago of about 150 islands and rocks some 28 miles (45km) south-west of Cornwall.
They have a population of about 2,200 people.
"It all started with a tweet," said Kane. "I was followed by Visit Isles of Scilly on Twitter, tweeted that I'd always wanted to go there, and was invited to perform. It seemed like the perfect opportunity."
Chris Gregory, chairman of the Islands' Partnership, said: "We're thrilled to be hosting Russell on the Isles of Scilly at our first major comedy event.
"I'm sure it will be popular with Scillonians and visitors alike."
Kane has won several awards, including the Edinburgh Comedy Award in 2010 and the Barry Award (for comedy) in 2011.