Consortium of three GP practices in St Austell announced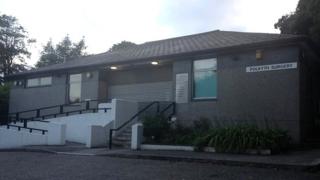 A new consortium of three St Austell GP practices has been formed to take over services at Polkyth Surgery.
The consortium, known as the St Austell Healthcare Group, comprises Wheal Northey Surgery, Park Medical Centre and Woodland Road Surgery.
The move comes after the former provider left because of financial problems.
The consortium has agreed a 12-month contract with NHS England, starting from 1 September 2014.
'Continuity of services'
Bridget Sampson, director of commissioning for NHS England in Devon and Cornwall, said: "NHS England had to act quickly to ensure continuity of GP services for patients, so it was very gratifying to see the three other practices in St Austell so keen to bring together local health care in this way."
All services provided at the surgery are set to continue as before with the current GP partners, support staff and opening hours remaining the same.
NHS England said all 9,100 patients will receive letters this week detailing the new arrangements and the next year will be used to consider long-term options for the future of the practice.
Dr Colan Robinson, GP Partner at Wheal Northey Surgery, said: "There is huge enthusiasm in the consortium for meeting with our patients, sharing ideas and mapping out how we go forward over the coming year."