St Austell NHS provider leaving due to financial problems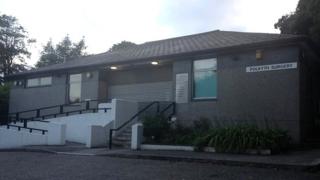 The provider of NHS services at a GP practice in Cornwall is leaving because of financial problems, NHS England has confirmed.
It said partners at the Polkyth Surgery in St Austell said there were "financial difficulties".
It added discussions were under way with another provider to secure continuity of care.
The practice said on its website it was currently "fully open" and would remain so.
'Great regret'
NHS England said it was working with the practice "to put alternative arrangements in place to make sure patients are not affected."
It said: "Discussions are already under way with another provider with the aim of securing continuity of care and making the transition as smooth as possible.
"Patients can continue to make and take up appointments as usual during this time."
The surgery's website lists about 25 members of staff.
A statement on the practice's website said: "We apologise if this is unsettling.
"It is with great regret that we have decided to relinquish our contract, having made many friends and supported the community for so many years."