Brain injury charity 'facing closure' after council funding cut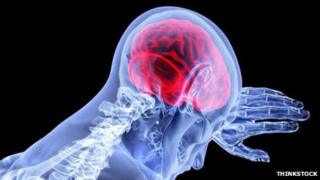 A brain injury charity says it is facing closure after Cornwall Council scrapped its funding.
Headway Cornwall said it had it received a letter from the unitary authority this week, announcing its funding would stop at the end of July.
The charity said the announcement had left staff "truly devastated" and gave it 30 days to find alternative funding.
The Liberal Democrat/Independent-led council has not yet commented on its decision.
'No explanation'
The charity is affiliated to the national charity Headway, but is responsible for its own governance and fundraising.
Its operations involve outreach work to support people affected by brain injuries.
It also has two centres for rehabilitation and support in Lostwithiel and Scorrier, employing one full-time member of staff.
Headway Cornwall chairman Matthew Cross said: "We have been given no explanation as to why the funding is stopping and, more worryingly, the council has given no indication of how it intends to support this vulnerable group of people if Headway Cornwall is forced to close."
The charity said it needed to raise at least £10,000 to enable it to remain open in the short-term while it "sought additional funding streams".
Headway UK said it was "doing all it can" to assist, including offering fundraising help.