Holidays 'unaffordable' for Cornwall parents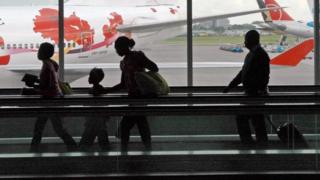 A Cornwall MP says school holidays should be overhauled to fit the tourism industry.
Sheryll Murray, MP for South East Cornwall, said many parents working in tourism could not take holidays outside of term times because of work.
Premium pricing of family travel in school holidays made going away "unaffordable", she said.
Schools Minister David Laws said all schools would be able to control term times from 2015.
Ms Murray asked Mr Laws in the House of Commons: "What can be done to help these small business owners taking holidays with their families without fearing punishment or hurting their children's education?"
Mr Laws said: "Last year about a third of all children in Cornwall's primary schools missed school for a term-time holiday, a figure higher than the national figure for primary schools, which is about 20%.
"That is clearly not acceptable."
He said the changes "might give schools in her area greater flexibility to make a judgment about when to have their holidays and about what the right time might be for them".