Parents call for plastic bag ban at Longreach House mental health unit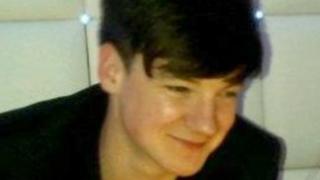 The fathers of two children who committed suicide by asphyxiating themselves at a mental health unit are calling for plastic bags to be banned from the facility.
Ben Cowburn committed suicide at Longreach House in Redruth in 2010.
In 2007, another patient, Trenna Shaw suffocated herself in the same way.
The Cornwall Partnership Foundation Trust said it regretted the deaths but the number of suicides at Longreach House was below the national average.
Trenna Shaw's father, Ray Hancock said: "It was very much an instant replay. It was only 13 months from the time we had our inquest for Trenna to the time Ben took his life."
Mr Hancock contacted Steve Cowburn, Ben's father, to discuss the similarities between the two deaths.
Mr Cowburn said: "This was truly unbelievable. When he [Ray Hancock] explained how Trenna had died, I just couldn't believe the similarities and that nothing seemed to have changed in the interim period of three years."
During the eight-day inquest in March, the jury heard Mr Cowburn had previously made 43 suicide attempts and the cause of his death was asphyxia.
Mr Hancock said he noted a series of similarities including the use of a plastic bag and criticism at both inquests of written records and staff handovers.
In a statement, Maria Edgcumbe, from the foundation trust, said: "We would like to reiterate our condolences to Trenna and Ben's families.
"Both were tragic cases. Fortunately these are very rare as can be seen by the dates. Trenna died in Longreach House in 2007 and there was not another death until 2010.
"While we would prefer that there were none, national statistics show that the majority of psychiatric units will experience one death by suicide each year."