Poltair Hospital closure criticised by Healthwatch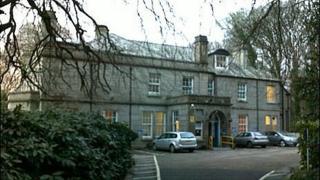 A decision to close a community hospital in Cornwall has been criticised by a campaign group which says NHS bosses acted "prematurely".
West Cornwall Healthwatch said closing Penzance's Poltair Hospital would cause "uncertainty to staff and patients".
NHS Kernow said services would be relocated and no redundancies made, but no timescale has been announced.
Staff have seen up to 50 outpatients a day, but inpatient services ended in 2012 amid staff shortages.
'Backward step'
Marna Blundy, from West Cornwall HealthWatch, said she was not surprised by the decision but was "disappointed".
She said: "There are no guarantees at the moment as to what these replacement services will be, where they will be or when they're going to happen.
"There are too many uncertainties."
Andrew Abbott, the director of operations at NHS Kernow, said the hospital building was not suitable and the "cost of backlog maintenance work to meet current standards is too expensive".
"We believe it [closure] represents the best way forward.
"Until other sites are found, services will continue to be provided from there [Poltair]."
Andrew George, Lib Dem MP for West Cornwall, said closure was a "backward step" and vulnerable people could be affected.
He said: "I acknowledge that Poltair's days were numbered. It's difficult to justify keeping that facility as it is.
"But we should be ambitious to improve and expand in-patient beds and services.
"The needs of the elderly are accelerating, not decreasing."
Proposals to close the hospital were backed by the Royal Cornwall Hospitals Trust board in January and a final decision was made after a public consultation.