Poet to live in Charles Causley former home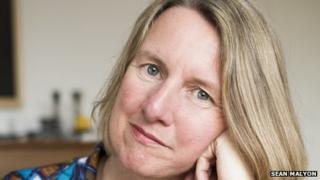 The Charles Causley Trust has announced its next sponsored poet will live in the former home of the late Cornish author.
Dr Alyson Hallett will be based in the final home of the poet for six months.
The house in Launceston has recently undergone a major £162,000 refurbishment.
Dr Hallett said: "It's a real honour and privilege to be able to work under the guiding spirit of such a great poet as Causley."
She added that she would be completing a book of poems and that she was "hugely grateful".
"I am also looking forward to working with poetry in different communities throughout Cornwall - it's already a county that's rich with poetic voice and vision, and it will be great to continue to be an active part of this," she said.
Much of Charles Causley's work was a celebration of Cornish life, character, history and legend.
One of his earliest works, was a play entitled Runaway, which was published when he was 19-years-old.
He was appointed CBE in 1986 and a Royal Society of Literature Companion of Literature in 2000.
Launceston holds an annual Charles Causley Festival every year in June to celebrate his work.
The residency project has attracted funding from Arts Council England and Cornwall Council.
Dr Hallett will move into the residence from 1 July.