Giant man emerges at storm-hit Mount Edgcumbe park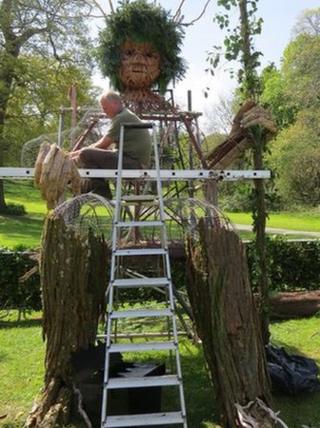 Gardeners at a storm-hit country park have built a giant man out of damaged trees.
The so-called Green Man at Mount Edgcumbe Country Park is "celebrating the re-birth of spring".
The park is hosting a celebration on 3 and 4 May with archery, falconry displays and wood crafts with the Green Man as its figurehead.
It was built by staff, volunteers and artists from the Drawn to the Valley collective.