Cornwall NHS trust starts 'never event' investigation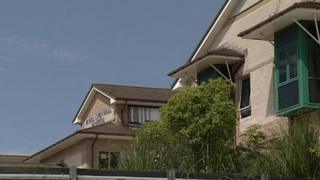 A "rigorous investigation" is under way at the Royal Cornwall Hospitals Trust (RCHT) after three so-called "never events" in under a month.
The trust said there was also 75 "serious incidents" involving patients, visitors or staff, over the last 12 months.
The Care Quality Commission (CQC) said it would be making a further visit to the trust "in the near future".
A spokesman from the trust said "any never event is unacceptable".
NHS England describes "never events" as "serious, largely preventable patient safety incidents that should not occur if the available preventative measures have been implemented by healthcare providers".
RCHT said one never event occurred when an incorrect tooth was removed during surgery under local anaesthetic.
The patient returned to clinic where the correct tooth was removed.
The trust confirmed there had been another two such incidents in April.
"Patient safety is our top priority and we are clear that any never event is unacceptable and are always subjected to a rigorous investigation process to ensure RCHT and, where appropriate, the wider NHS learns from any incident," a spokesman for the trust said.
A spokesman from the CQC said it was "satisfied" the trust was taking steps to investigate the incidents and it would be following up its recent inspection "at some time in the near future".
The CQC said: "We will consider these cases as part of that visit and will make a judgement on what, if any further action, to take."
Last month, Cornwall's main hospital was been told it must improve services in a report by the CQC.
The Royal Cornwall Hospital at Treliske and two other hospitals in Hayle and Penzance, were awarded an overall rating of good.
The RCHT welcomed the report and said it recognised "there is more to do".